Wu-Tang Clan Ain't Nothing To Fuck With...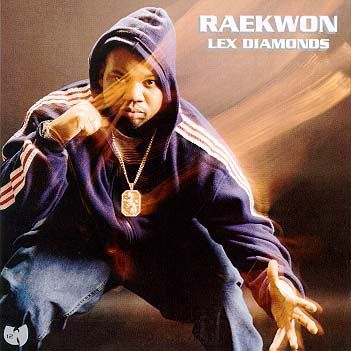 Rae performing CREAM
live
courtesy of
catchdubs
.
In other news, Ghostface ran his mouth about 50 and Em.
Ghostface was on hot 97 and he said 50 needs to chill out. He goes "yo this ape needs to stop injecting himself with them steroids he's acting up, he better chill out before new york puts his ass on the bench. Later he was asked if its a good move on eminem's part to jump into the beef. Ghostface goes "yo that pilgrim needs to back off he aint got no street cred thats my word"
That might not be news to some of you, but regardless of who would win in a rap battle (Em would take Tony, and I don't like Slim), it's nice to know that if they ever met on the streets, Pretty Tony would whoop the shit out of G-Unit.
Raekwon feat. Ghostface & Busta Rhymes - The Heist
Not as good as the Jaylib cut but hot nonetheless. OB4CL2 is shaping up to be a heater.
And keep your eyes open for some more Jaylib shit. I'll eventually get around to posting the unreleased version of Champion Sound which has some dope cuts that never made it.